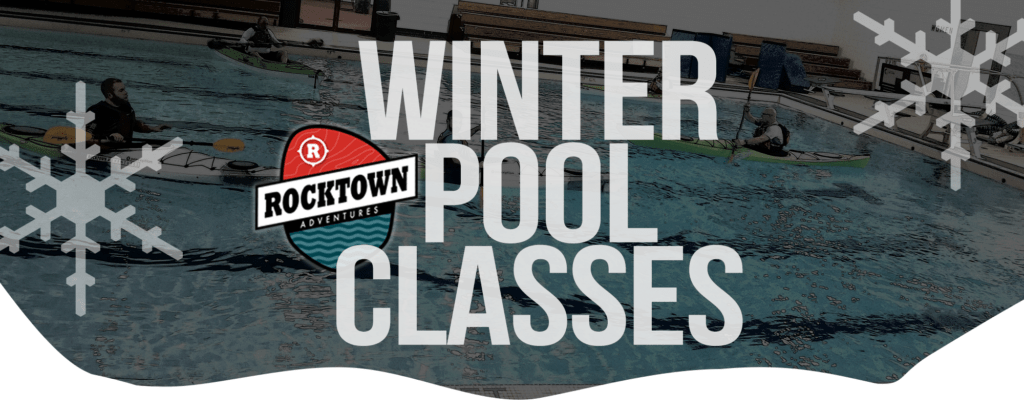 Just because it's winter doesn't mean paddle season is done.
Starting in January, 2020, Rocktown Adventures will offer Paddle Pool Classes at Boylan High School 3 Sundays a month, thru April. Paddle Pool Classes are a great way to practice your paddling skills in the controlled environment of a pool. See below for a brief description of each event we will offer. For more information or to register, please visit our events page or give us a call at (815) 636-9066.
Intro to Kayaking
January 5, February 9, March 8, April 5 & May 3
This 3-hour paddle course will introduce you to kayaking. Learn basic information on a wide-range of topics, such as proper paddling strokes, dressing to paddle safely, potential hazards and simple rescues, as well as entering/exiting a kayak efficiently. If time allows, we will even do a wet exit and entry. This class is for beginners, experienced paddlers looking to refine their skills and kayak anglers.
Safety & Rescue
January 12, February 16, March 15 & April 19
Imagine you are out for a paddle on a lake or slow moving river, taking in the scenery, when all of a sudden you see a shiny thing passing under the kayak. You lean over to look and….WHOOPS! Now what? This class teaches "Now What!" While taking the "Intro to Kayaking" class is not a prerequisite, this class is viewed as the second in a progression. A basic knowledge of paddling strokes is required.
Open Pool Session
January 19, February 23, March 22 & April 26
Our Open Pool Session is a 3-hour open pool time – like "Free Swim" but with kayaks …or canoes …or Stand-Up Paddleboards! – Practice your paddle strokes, master your roll or whatever you want to practice in the comfort of an indoor pool. Experienced paddlers will come out to knock off the rust. This is a good opportunity to introduce your kids to kayaking, as well as a great opportunity to demo some kayaks if you are looking to purchase.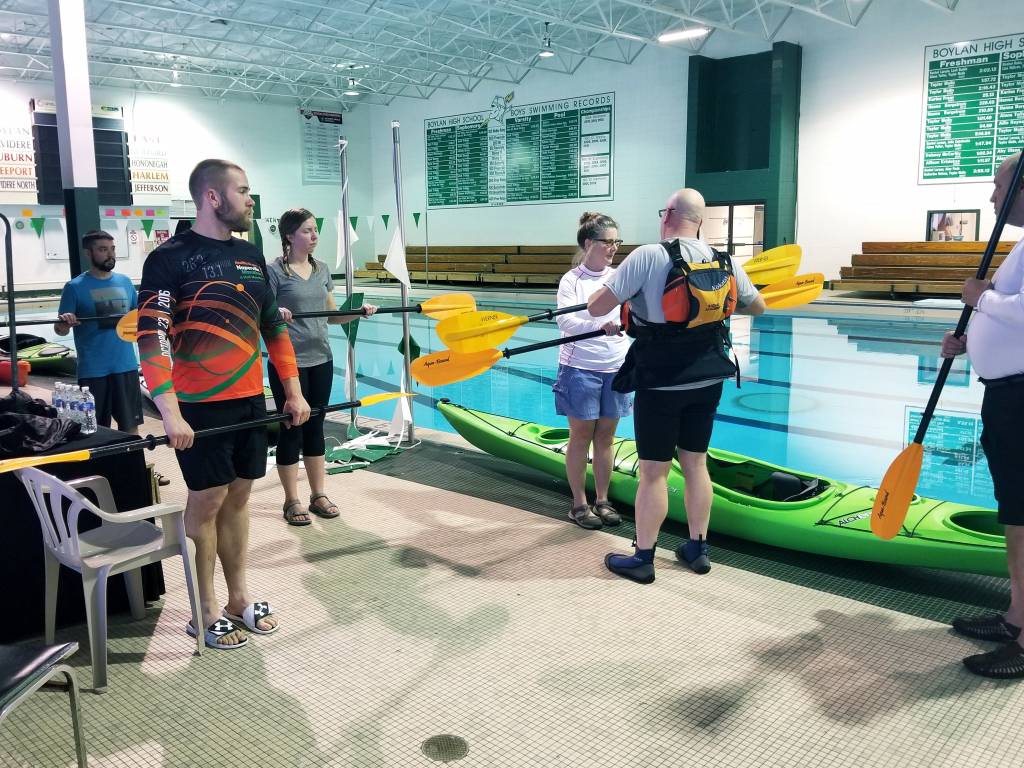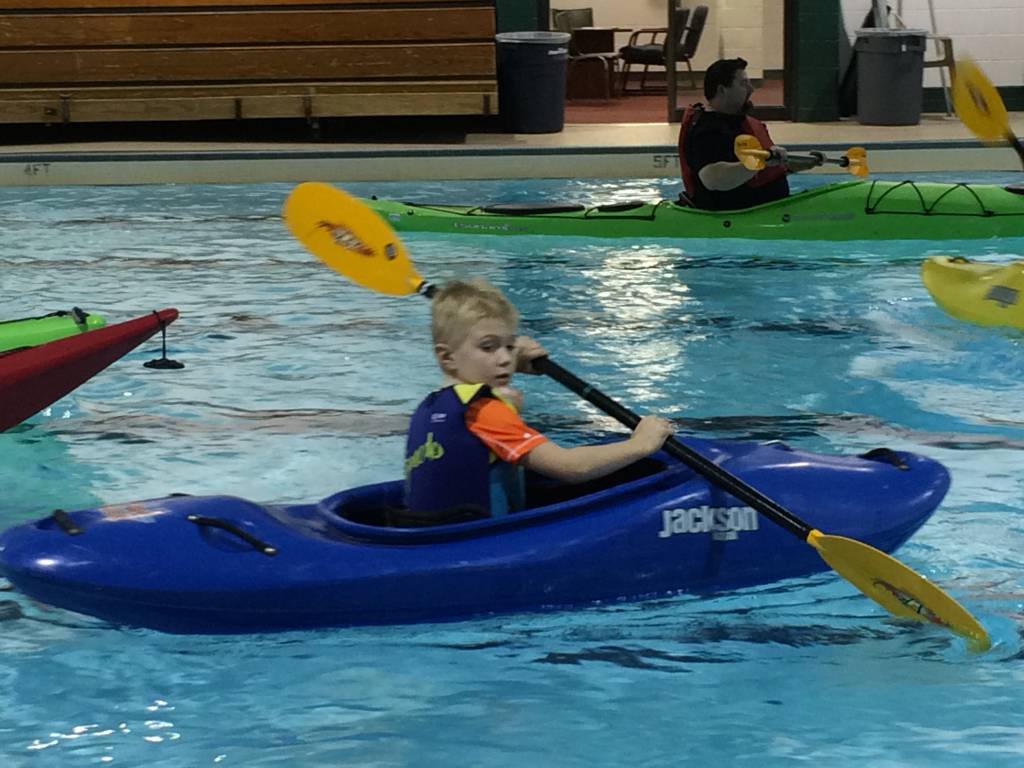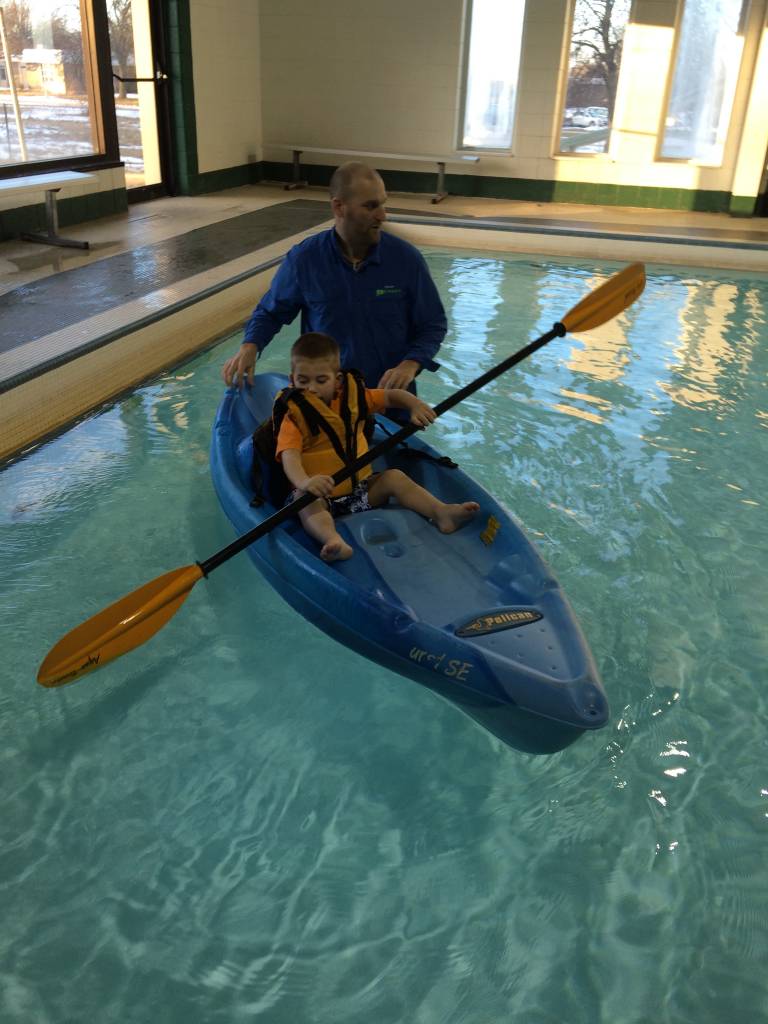 Get a head start on 2020 or keep the 2019 party rolling at our Pool Sessions!