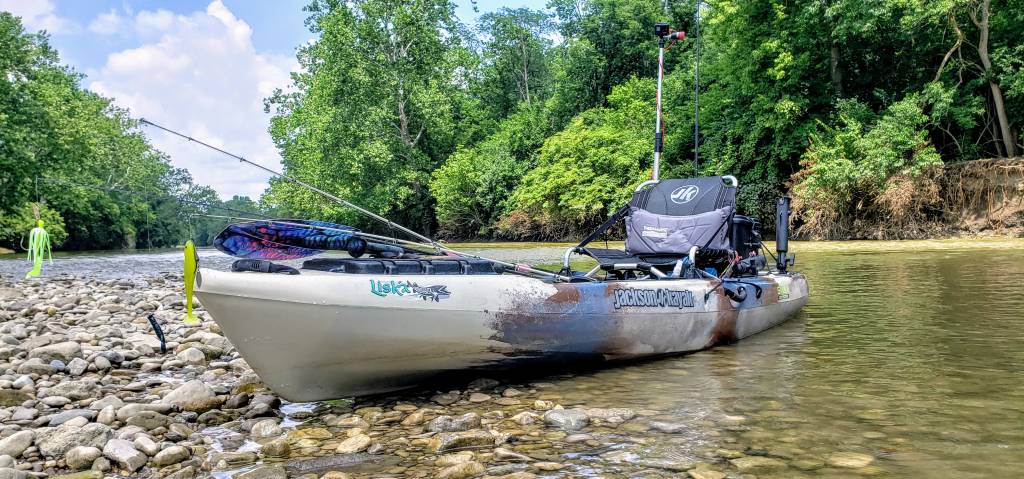 If you're looking for an incredibly stable kayak that affords you to hit any waters for that fish addiction, look no further than the Jackson Kayak Liska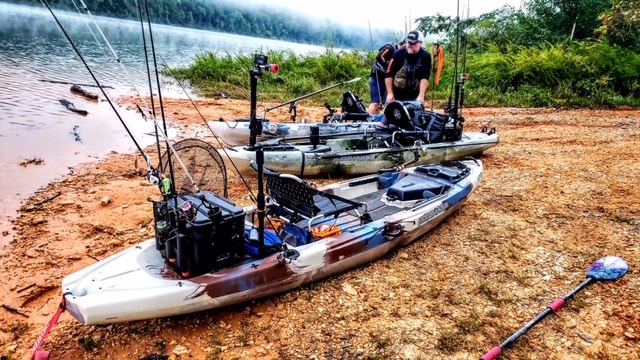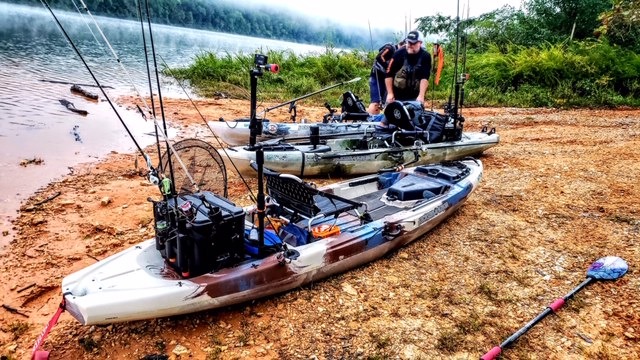 This kayak is 12.1ft long and has a width of 34in and at 84lbs, the max capacity is an impressive 400lbs. The low profile of the hull design is superb even on the windiest of days. I can tell you from experience that this kayak will be able to handle anything you throw at it (within reason, of course lol) – and this is coming from a guy who took it down some class 3 rapids in Tennessee, fully-loaded. It handled great, but is not rated for that class of rapids, so please exercise caution and always wear a PFD.
All kidding aside though, I commonly hunt Northern Pike with this machine and also target large mouth and smallmouth bass, but it's capable of targeting any other freshwater and inshore fish. It's been said that this is a kayak ideal for ponds and small lakes, but I can tell you it's capable of handling all kinds of lakes and rivers alike. The stability is absolutely astounding and even the most hesitant newbies will be mesmerized by the ease and function of standing while trying to make that perfect cast or even while bow fishing. The age ole debate looms in cyberspace that the Coosa / Coosa HD is the river yak and the Liska is the lake yak but I can tell you having owned both that the Liska, in my humble opinion, is a better tool for chasing toothy critters and black bass up here in Northern Illinois and Southern Wisconsin.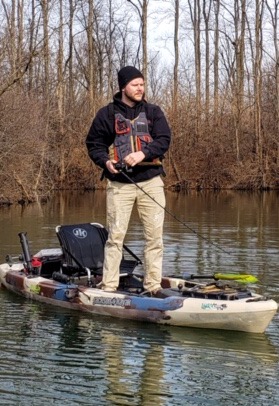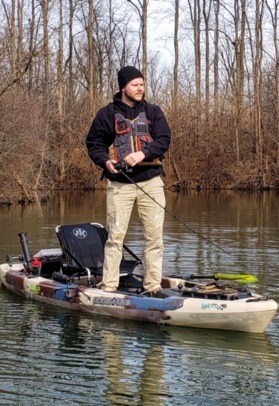 Now that's not saying this kayak hasn't been South into parts of Kentucky and Tennessee, because it has, and has graced some of the finest rivers and reservoirs that those great states have to offer. It is and will always be my go to kayak for any quick adventures that even hint at the possibility of rivers and lesser than normal put in and take outs. Even though I spend just as much time pedaling these days, I still enjoy paddling just the same. I often make sure to spend equal, if not more time in the Liska just because of the ease of use, maneuverability and tracking which paddles at speeds that will surprise you. It's not too heavy and can be loaded up with a lot of gear. It's also a great option for overnight river drifts because you can carry a lot of weight on this yak and still have a nice buffer of weight to spare. The front hull hatch offers dry storage with a good amount of space for those things you want to keep dry and safe from the elements. I find that pickup truck is the perfect form of transportation but it would be just as easy to car top it or even trailer it if that was your desire. There's no limit as to how you can transport this kayak. It's also easy to outfit to your needs in all fishing conditions as well with plenty of deck space. With all the track mount options you really can make this a battleship of sorts to support even the most complex load outs.
Another option that is not talked about a lot, and I am personally pondering, is a water fowl hunting option and blind set up. It would be easy to create a light weight structure out of pvc, or something similar for a frame, and add some chicken wire or crisscrossed bungies for the ultimate hunting blind. There of course are some aftermarket options but why wouldn't you want to DIY one of your own creation? It really is an incredible platform to do many things as well as a simple float down a river on a lazy summers day.  The Liska is a very versatile kayak that can be used in a plethora of locations and bodies of water.
Your imagination is your o
nly limitation so get on the 
water with one of these and enjoy yourself.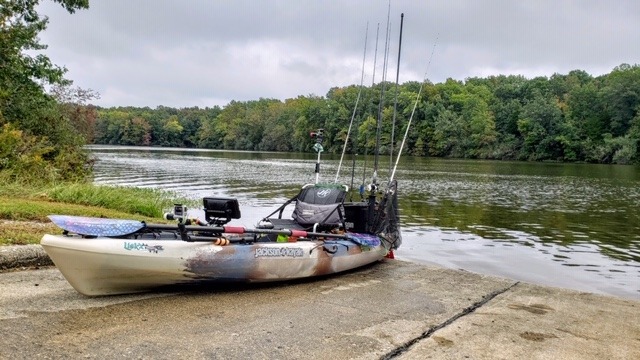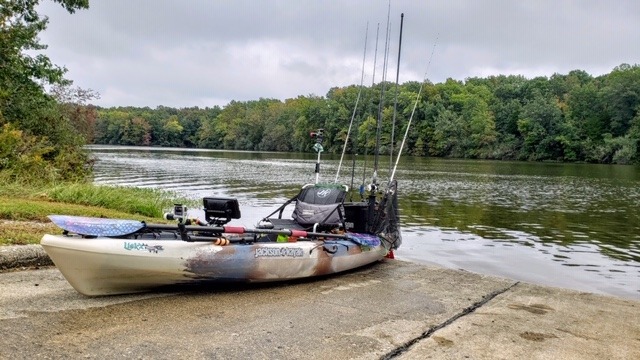 ---
Additional Info on the History of How the Liska Came About
Photos courtesy of JRandall Photography
BY JAY RANDALL
Jay Randall is an avid kayak angler, Jackson Kayak Pro Staffer (among other Pro Staffs) and is a founding member the Paddle N' Fin Podcast. You can contact and/or follow Jay at the below links:
Instagram | Facebook | YouTube
Paddle N' Fin Podcast
Visit Site | Instagram | Facebook | YouTube