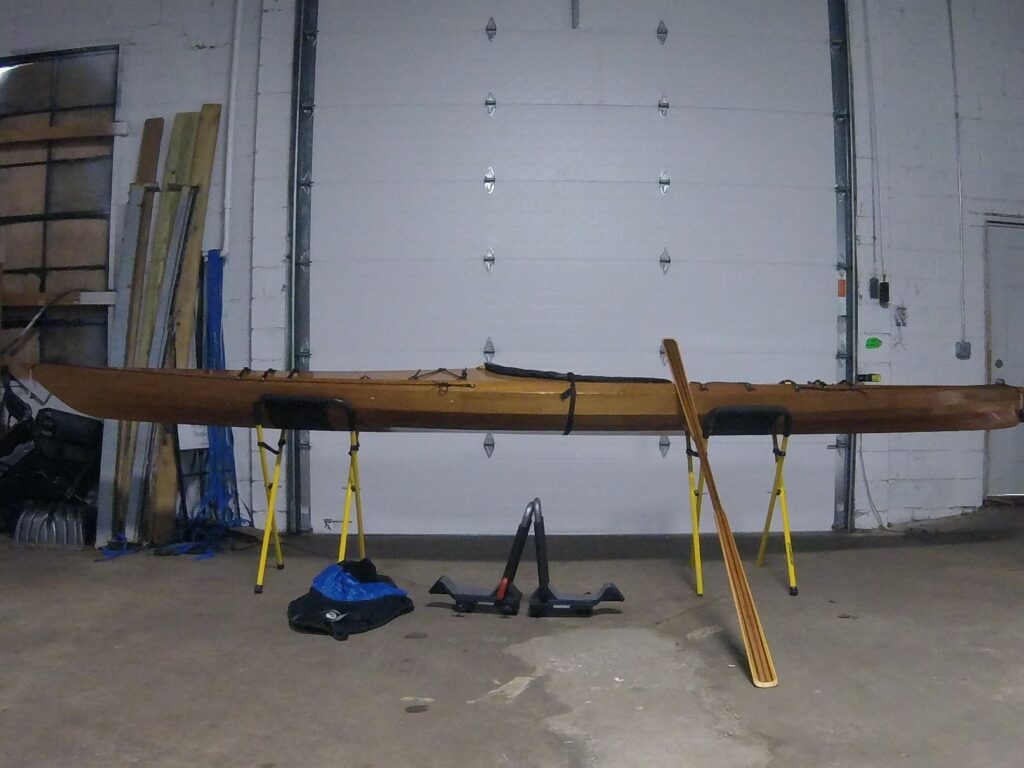 An anonymous donor has gifted us a Pygmy Coho Recessed kayak…we're Holding a Drawing for it!
This is a home-built kayak made of wood and fiberglass, measuring 17.5' long and 23" wide. In addition, we will also include a pair of Yakima JayLow kayak carriers, a Greenland paddle and Spray Skirt – a prize package valued at over $1,800! Since we know this unique kayak has been cared for and has many stories to tell – from trips on the Mississippi and Lake Superior, to name a few – we want it to generate funds for a good cause. So, 100% of the ticket proceeds from the Rocktown Adventures kayak drawing will be donated to Heroes on the Water and their mission to offer alternative therapeutic programs for veterans, active-duty military, first responders and their families!
Here's how the Drawing will work
We have 100 tickets available, each assigned a number 1 – 100. Tickets are $25 and can be purchased below or by giving us a call. Ticket sales begin May 15, 2020 and end May 31, 2020 @ 6PM. To select a winner, Rocktown Adventures will hold a drawing on Facebook Live on Saturday June 6! The winner of the drawing can pick up their package at their convenience, at our store in Rockford.
---
Buy Tickets
We are proud to  support our friends at Heroes on the Water. After all, exposure to the outdoors has proven effective with alleviating symptoms of post-traumatic stress. These repeat experiences provide rest, relaxation and rehabilitation in a peaceful, calm environment.
We thank you for considering the purchase of a ticket, as through our drawing, you too are in support of a good cause. Our friends at Heroes on the Water will receive a great donation AND one lucky winner will receive a great kayak package! Additionally, our donor knows their kayak will go to a paddler and is being used for a fundraiser – so it's a sure win-win for everyone!