The shadows are getting a little longer & the sun is sitting lower on the horizon
This means one thing…Fall is near!
Do not despair as we look at summer in the rearview mirror. If you ask us at Rocktown Adventures, fall is the best time of year to paddle. The lack of other recreational opportunities due to the current pandemic means the outdoors are beckoning, so extend your paddling season into late fall by dressing in the appropriate paddling apparel! As we enter the fall paddling season, please keep in mind the importance to dress for the water temperature – not the air temperature. That late October gift of a 65-degree day can give you a false sense that it is warm or safe enough outdoors to "take a swim." However by then, the water temperatures will likely be in the 50s.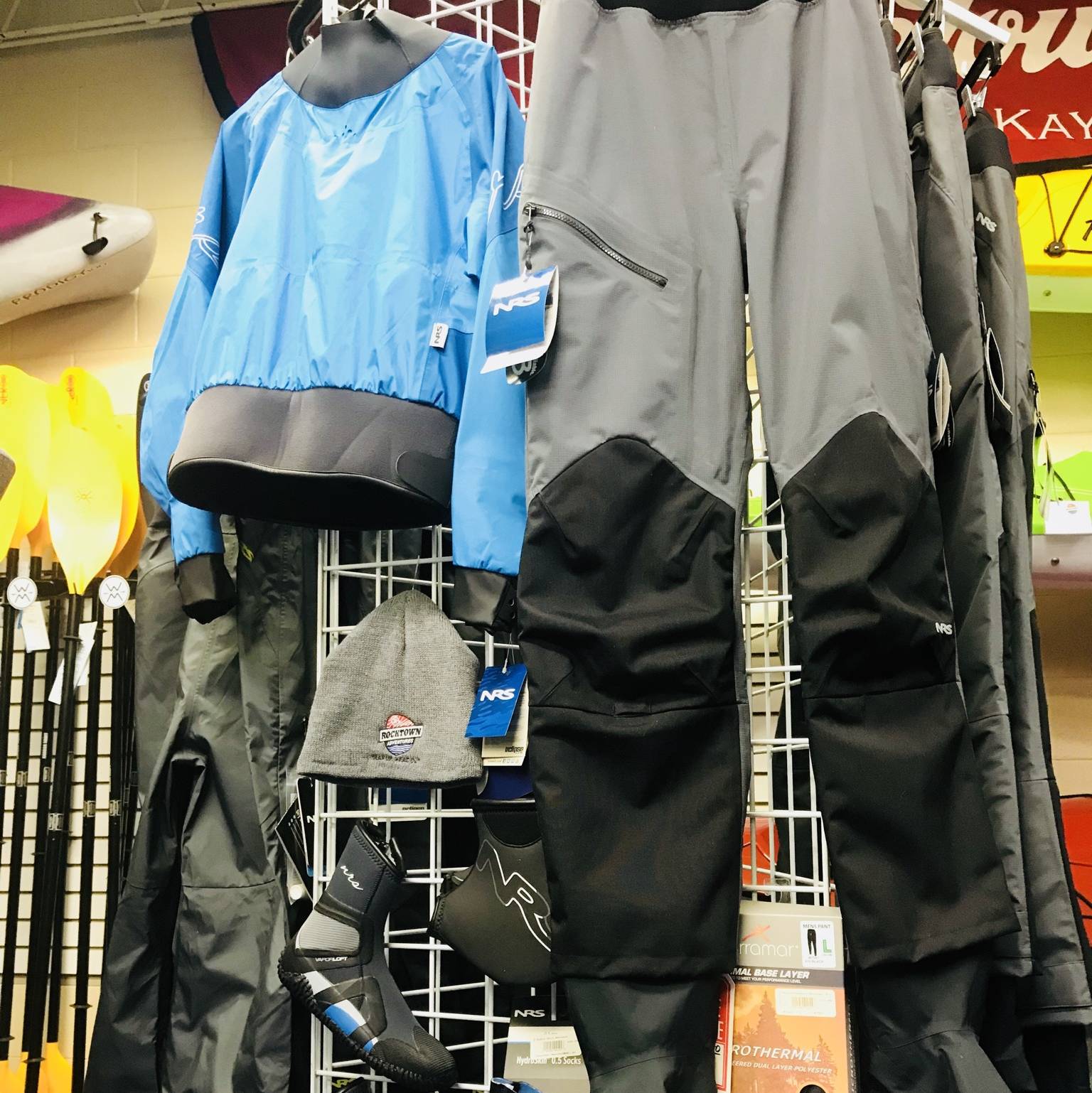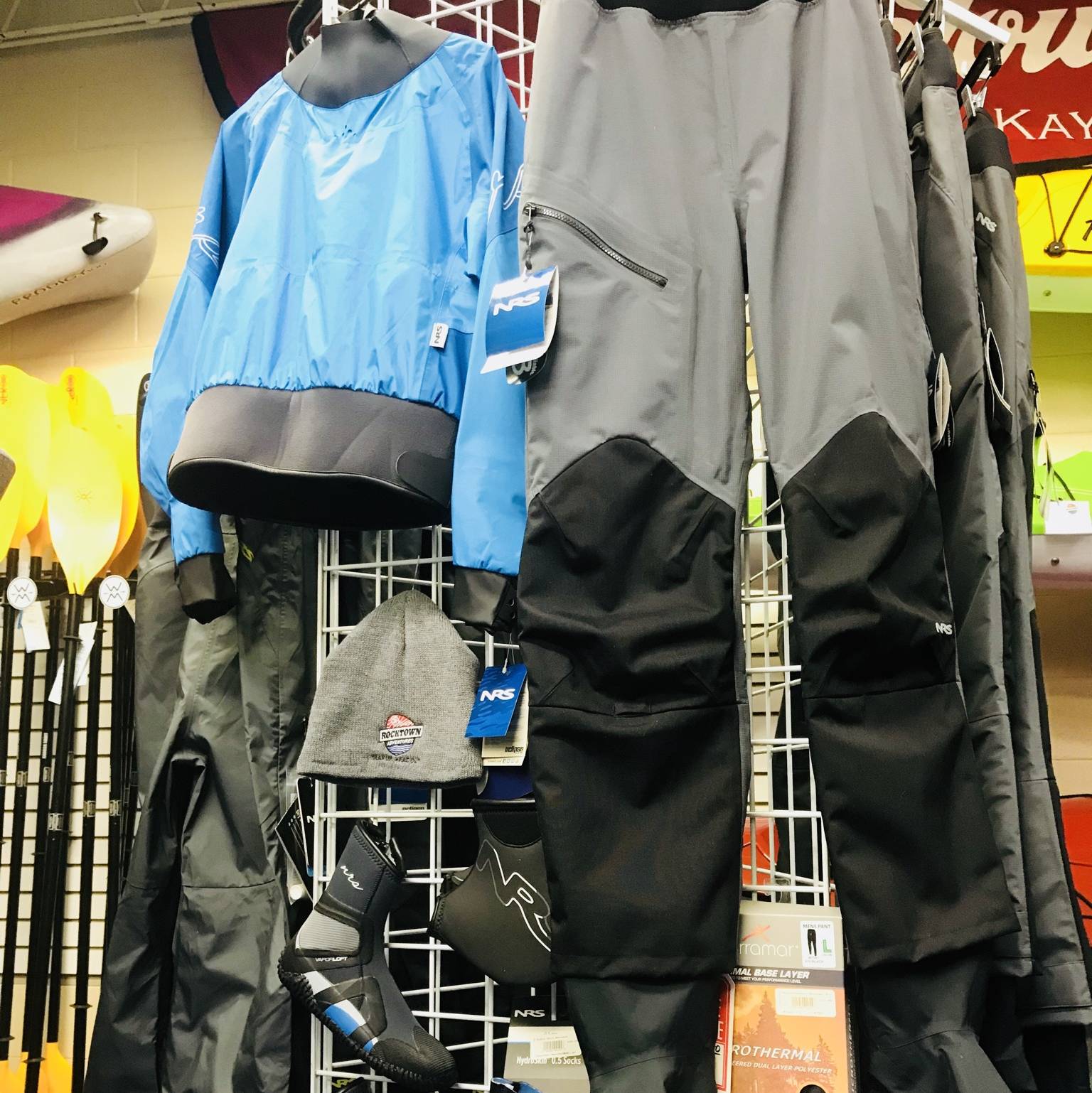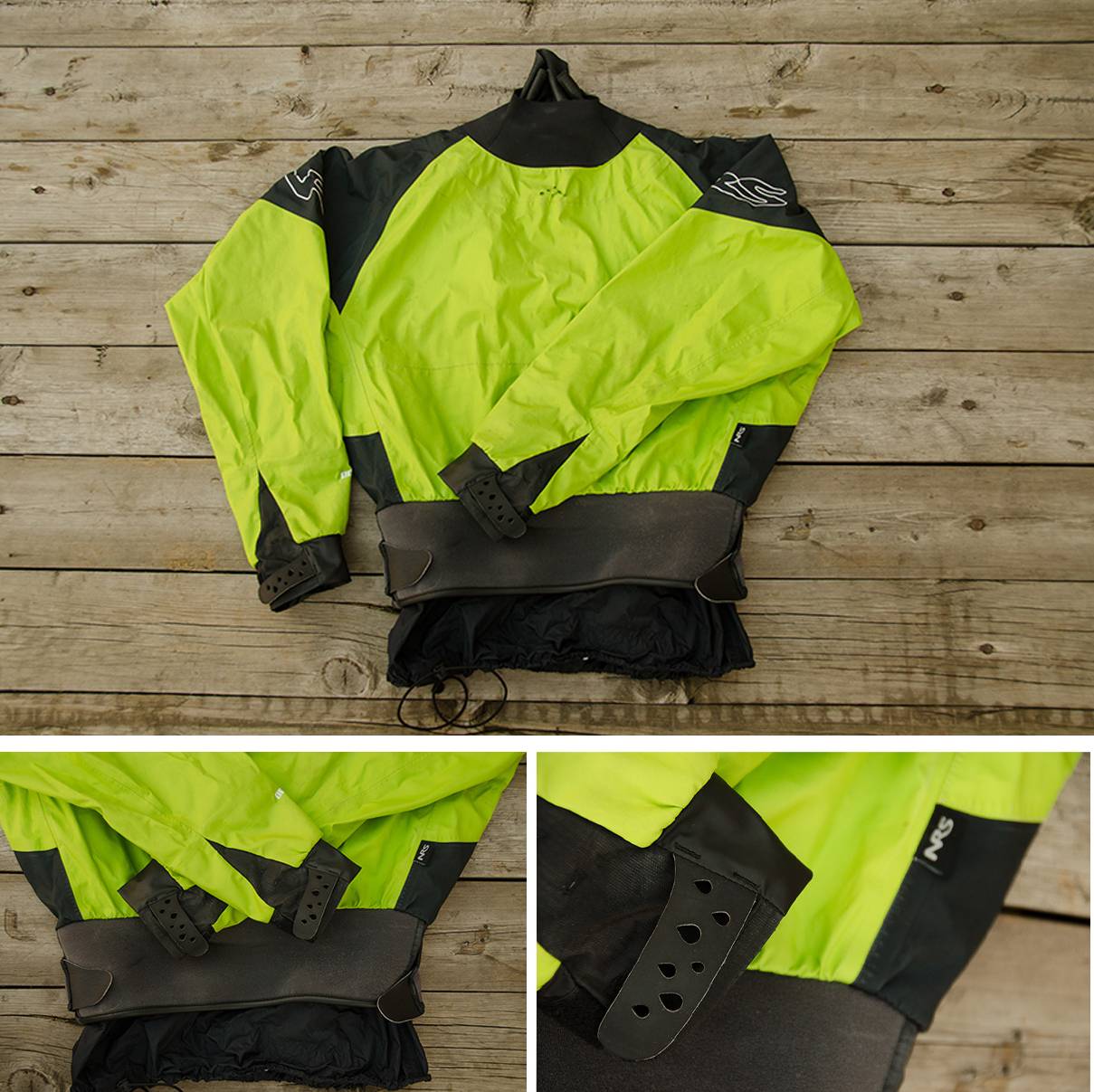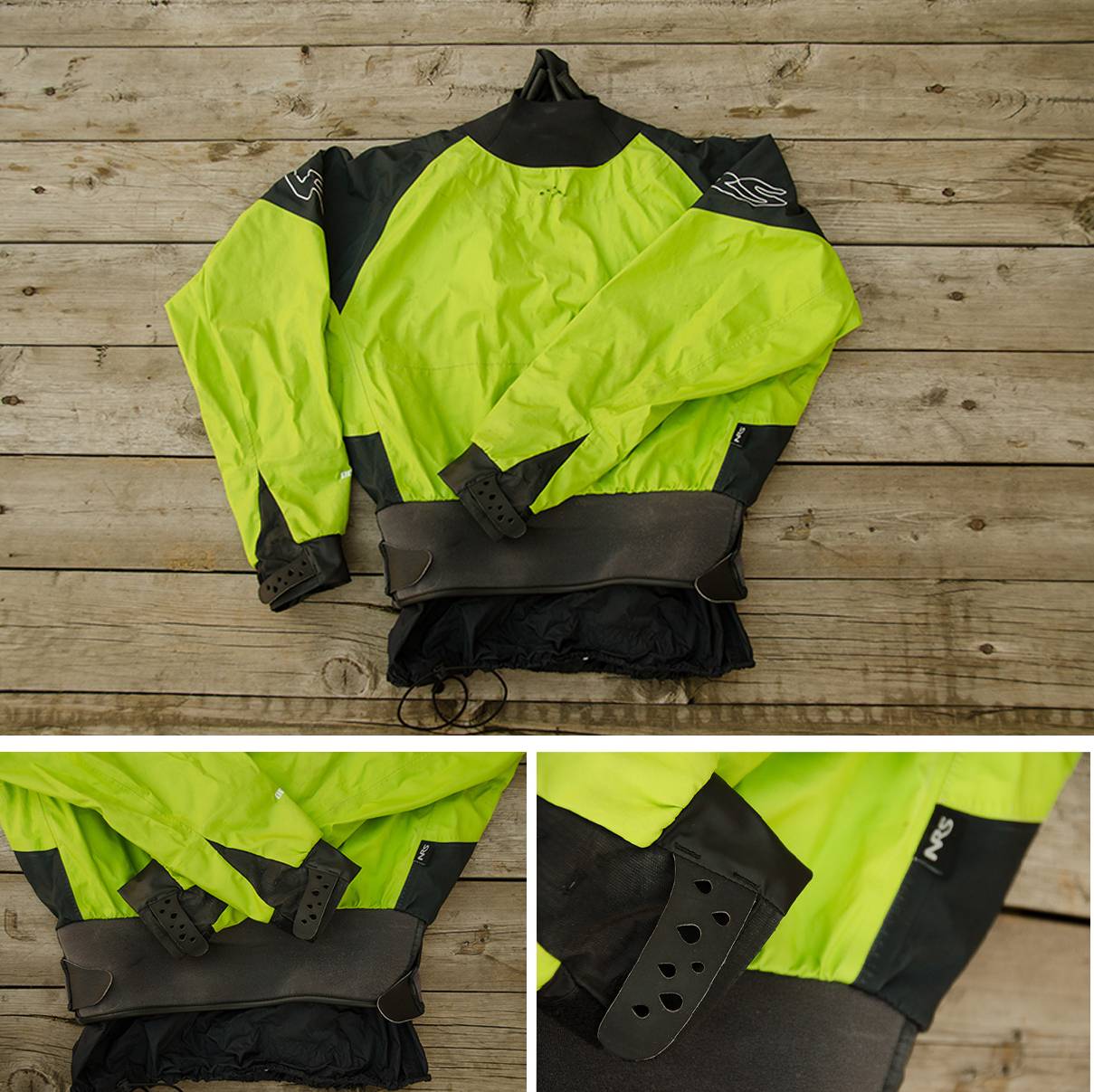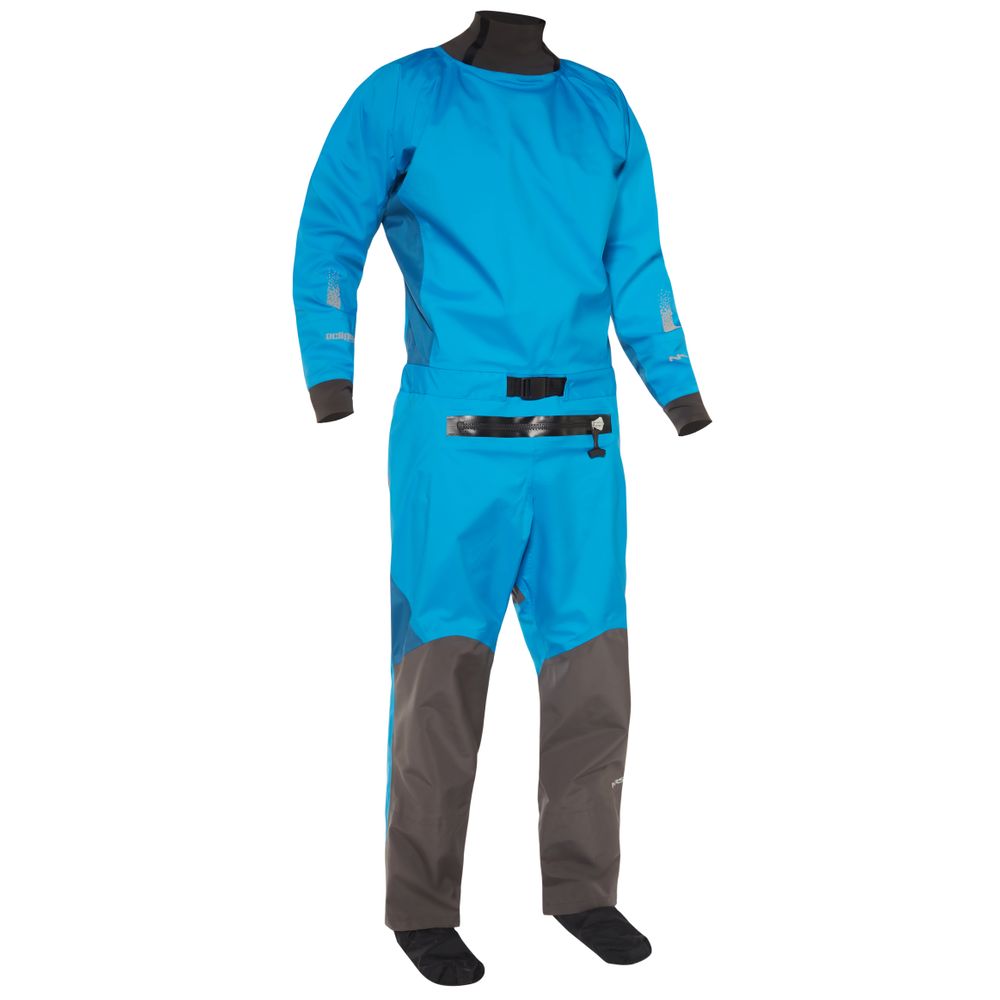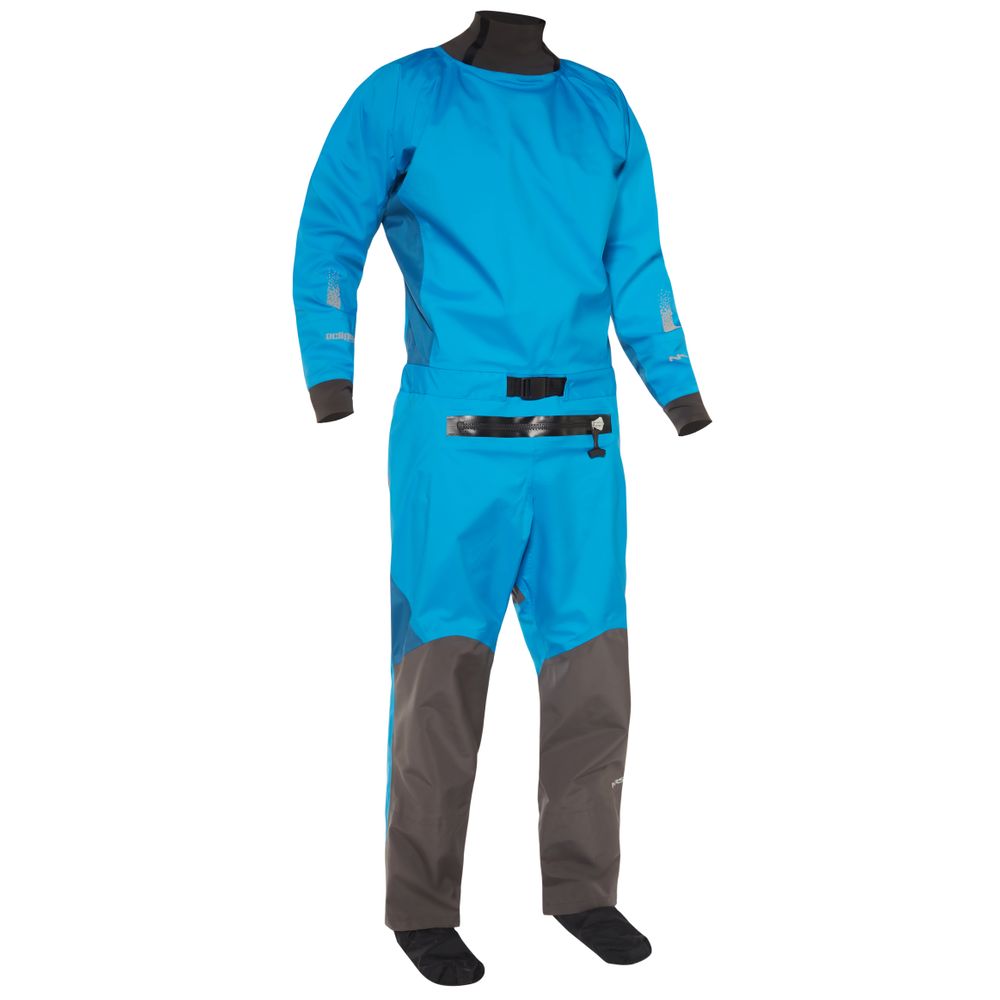 REMEMBER: Below 120-degrees, combined air and water temperature, precautions need to be made in regard to what you wear while paddling.
Avoid cotton, as it retains water and does not insulate. Waterproof shoes and/or booties will let you keep some wool socks on your feet. For your outerwear needs, we like to keep it simple and layer with the NRS Hydroskin Jacket, and NRS Hydroskin Pants over the top. As an extra precaution, we suggest at least one paddler carry a heat blanket. It is also a good idea to pack a change of dry clothes in a dry bag, if you will be on the water for an extended period of time.
Other options available for paddlers, for more robust protection in extreme conditions, are splash tops/pants or even a full-body Paddling Suit…with gloves and a Splash Top, to keep your exposed top-half toasty when conditions call for such measures. Whatever the outdoor conditions, as long as there is open water, there is paddling apparel to help you paddle it. Good, protective outerwear that performs effectively is not inexpensive. However, your safety is worth it! 
We have many opportunities for you to Gear Up & Head Out on the water this fall, from the Fox to the Rock, and a few other rivers in-between! Our Rocktown Adventures group outings include all of the equipment you need, a refresher on paddling strokes & safety with experienced guides, a relaxed social setting for you to meet like-minded people and the opportunity to take on new challenges and outdoor adventures.  
If you would like to join us on a fall paddle, please visit http://rocktownadventures.com/2021-fall-paddling-series/ for more info on dates and time. We monitor weather conditions and require all participants to be properly protected from the elements, should conditions dictate.
Please give us a call at (815) 636-9066 or drop by the store in Rockford, IL if you have any questions about Fall paddling. Still a lot of time left in paddle season and plenty of time to experience the outdoors on the water. We hope to see you on an adventure this Fall!