As the world closed down around us, the outdoors & paddling opened up for many people
Getting outdoors has provided refuge during the storm, a chance to socialize and safely interact with others, and an opportunity for exercise. (Yes, the outdoors can replace your gym for exercise!)  
One activity that we witnessed explode in popularity was kayaking. They flew out of stores last year and so far this year. This demand naturally led to other people getting interested in paddling. And who can blame them! We rarely see someone paddle for the first time and when done state "That was not fun. I am never doing that again".  
An Intro class is highly recommended but not required for heading out on a calm, protected area of a lake, provided you are with someone that is experienced. You can pick up some tips on land and have a nice paddle. But as a beginner, you do not know what you do not know about paddling, and that is where some instruction comes in.  Below you can find paddling events that will help you enjoy your time on the water: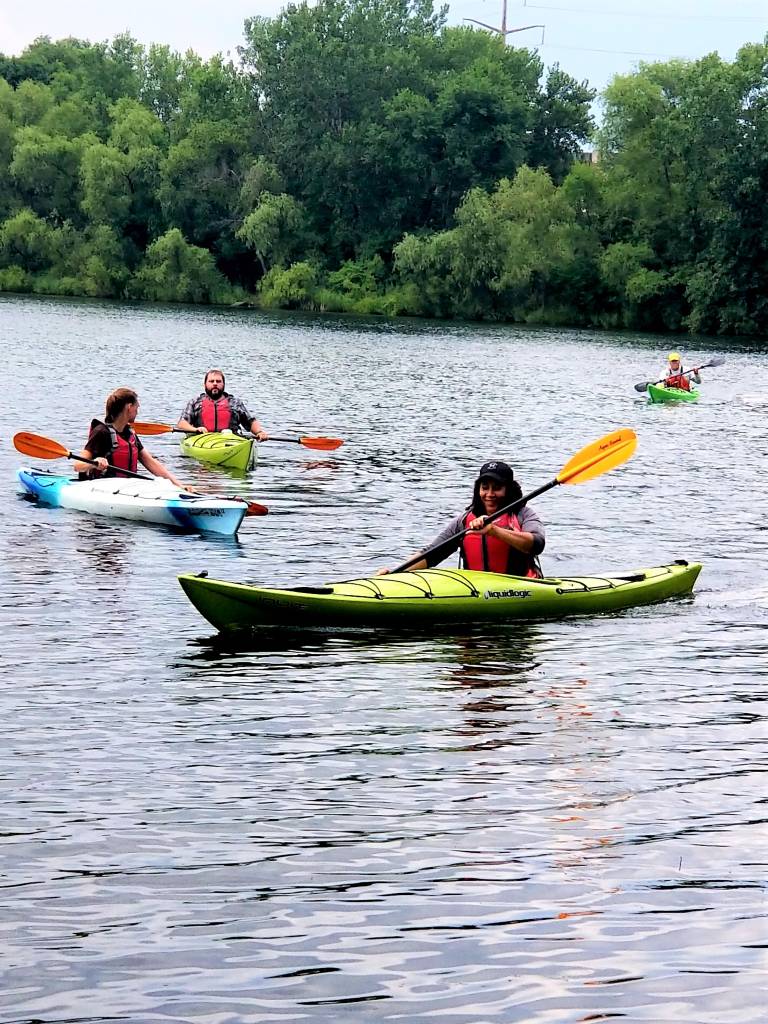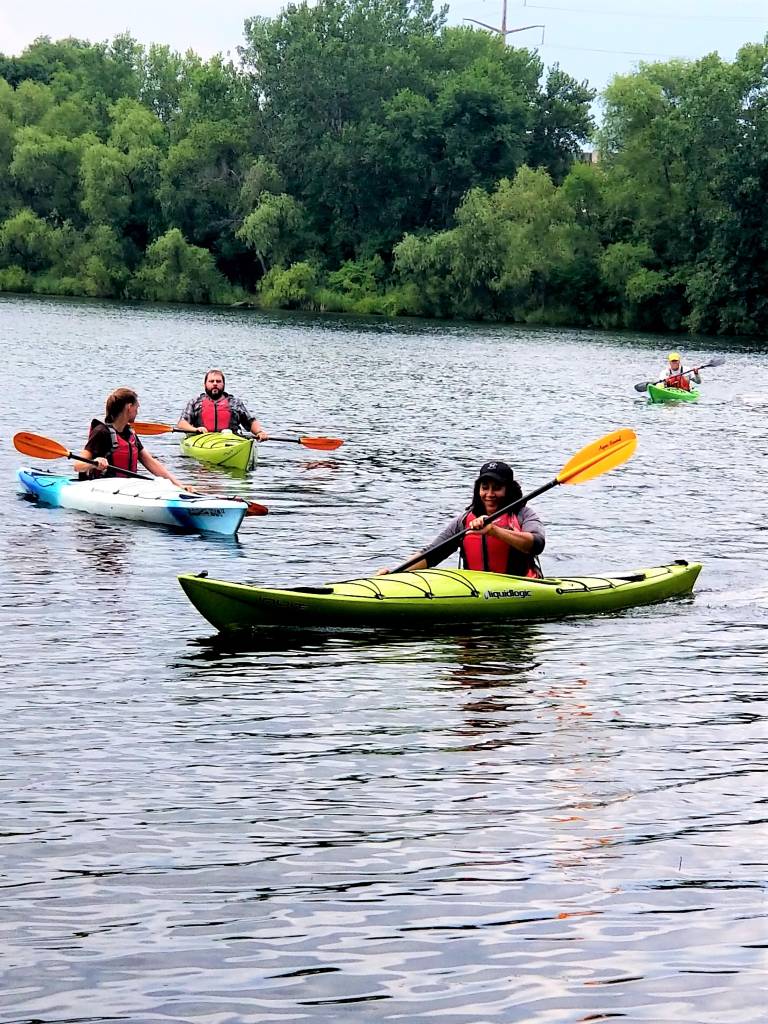 Intro to Kayaking Class
A three hour course designed for beginners that will provide you the skills to have a safe and enjoyable experience on the water. Class is on a lake, so we are not dealing with current.
Hump Day Paddles
Bi-weekly social paddles designed as an introduction to paddling on a river. No prior experience necessary, but we recommend you have at least been in a kayak before. Staff is on the water as we navigate upstream from the Prairie Street Brewhouse to the YMCA, then turn around and come back. Time on the water is about one hour. While we paddle, grill is fired up for a quick bite and beverage after we paddle next to the store. (Beverages are BYOB). Good opportunity to have your paddling skill gauged so you can join on river trips.  
Safety and Rescue Class
A three hour course designed to for paddlers with some experience. Strongly recommend an Intro Class prior to taking this one. A few years paddle experience, even without any formal instruction, should also provide the foundation to take part in this class. During this course you will learn basic safety and rescue techniques such as wet exit and entry, assisted rescues, and an overview of general safety equipment. You will get wet so dress accordingly! 
River Trips
Throughout the paddle season, we offer guided trips on our area rivers, along with a couple overnight kayak trips. There are varying degrees of skill required on a particular trip and we make note of that in the event copy. Most of our local guided trips are 2 hours, with a total time commitment of 3 hours when you take into consideration shuttle, unloading gear, and launching.
Moving Water Class
This three hour course is designed for the intermediate paddler and will provide the foundation for save river navigation when paddling without a guide. Learn basic river running techniques such as ferrying, eddylines, and reading obstacles, plus what to do in certain situations you could encounter.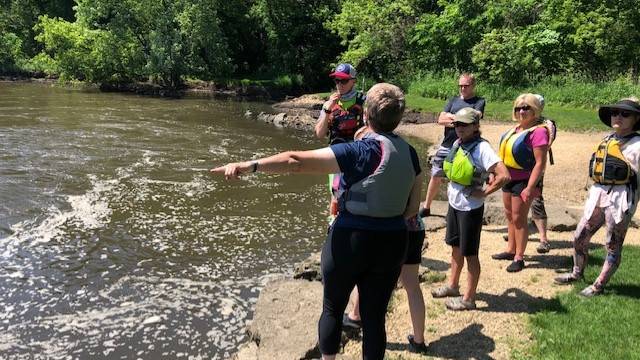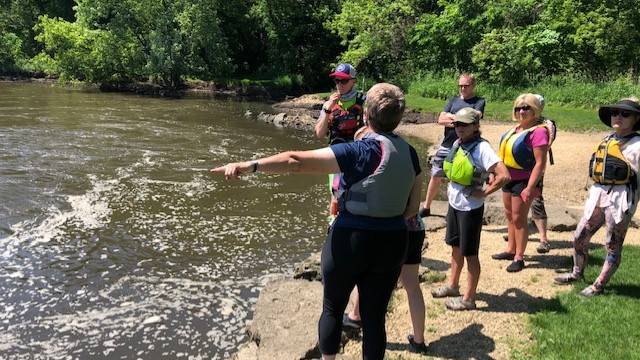 Contact us or stop by our store in Rockford, IL if you have any questions on these events or paddling in general. Events thru June are on our calendar and more will be added. We also offer private trips and classes so if our schedule does not meet yours, we still have a way to help you Head Out.  
One last thing….always wear your PFD while paddling!