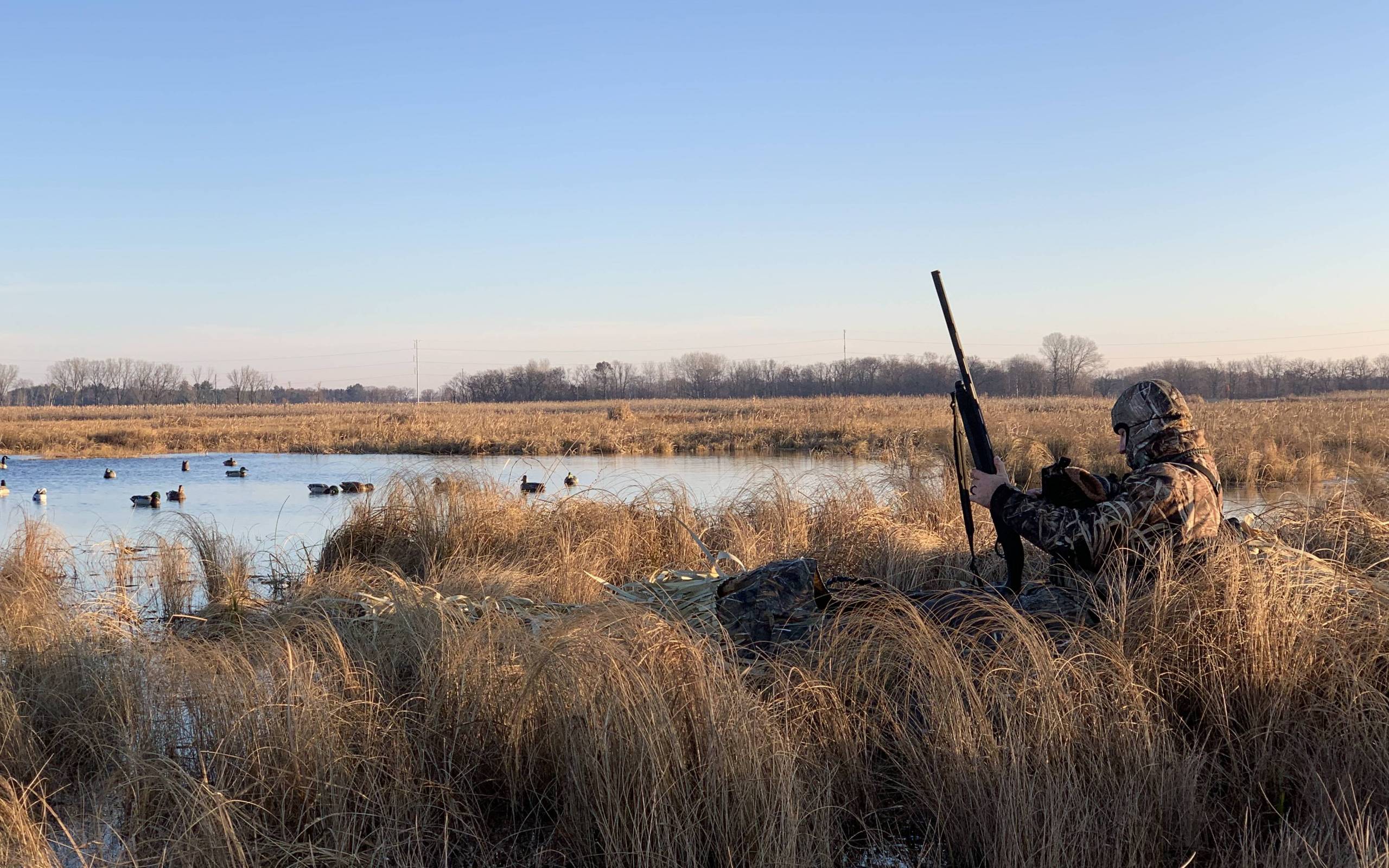 FISHING KAYAKS ARE NOT JUST FOR FISHING!
Waterfowl season is almost upon us. And while I cannot claim to have any experience with kayak hunting, we have a couple of guys on our Kayak Fishing Team that have put some birds in their boat. Find out what these seasoned kayak anglers and hunters do to get ready for the season during our in store seminar, Waterfowl from a Kayak on Wednesday, September 14, from 6-7:30PM.  See for yourself how they use their NuCanoe fishing kayaks and accessories to land more than just fish. It will be Fall before you know it! 
During this seminar, Rocktown Adventures Kayak Fishing Team Members, Brian Schiller and Brad Hurlebaus, will demonstrate how they outfit their NuCanoe kayaks for hunting season. Best thing about fishing kayaks is they allow you to access water not reachable by motorboat or foot. Go where other hunters cannot go and find birds other hunters cannot hunt. This is the biggest advantage you get by hunting from a kayak! You can launch a kayak virtually anywhere and access some really far-back places. You can paddle into beaver ponds, oxbow lakes, and flooded timber, where all you have to do is put out a few decoys.
The unmatched stability of NuCanoe Kayaks along with their assortment of accessories to #unlimityourself can make the transition from fishing to hunting seamless. Shooting from a kayak is a lot more comfortable than shooting from waist deep water! See how these guys do it so you are in the best position possible come hunting season.
All Attendees Will Be Entered Into a Drawing for a NuCanoe Duck Blind
The drawing will take place at the end of the seminar. While this is a free event, it helps to have a head count, so we kindly request that you register. You can register by visiting our events page, give us a call at 815-636-9066, or stop by the store in Rockford, IL. The seminar will also be live streamed on the Rocktown Adventures Facebook page.
Hope to see you September 14th!